Virtually every adult could benefit from having at least a simple will, powers of attorney for health care and a living will.  It's wise to anticipate the unexpected because you never know what life has in store for you.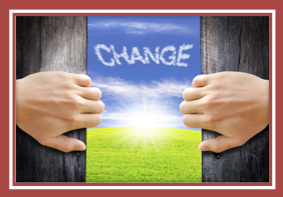 Young couples with children should, at a minimum, have a will because in it they can direct who they want to raise their kids if something happens to them.  Otherwise, the kids will be subject to an uncertain fate involving probate court and serious family fissures may occur as relatives vie to be appointed guardians or conservators.
Sometimes people are inclined to just "leave it all" to my kids and let them do with it what they want.  But frankly, most young people are not sophisticated enough to manage finances with long-term goals in mind.  A trust that provides health, education, maintenance and support for loved ones can ensure that they won't be deprived of opportunities in life, but it also prevents them from squandering assets that will better assist them later in their lives.
Fortunately, most wills and trusts can be amended without having to recreate the whole document again.  It's a good idea to review your estate plan every few years just to make sure it still accomplishes what you want.  The only thing constant in life is change, and our lives are forever changing as loved ones die and new ones are born.  Children move to far-flung places rendering some planning impractical and others may be in unstable unions against which you may want to protect your child's inherited assets.
The list below offers some "life moments" that should prompt some consideration to review and/or amend your plan:
Dissolution of a marriage
Death of a spouse
Marriage or divorce
Birth or Adoption
A substantial change in the size of your estate
Death of Executor, Trustee, or Guardian
Death of a Beneficiary
Serious illness of family member
Change in business interest
Retirement
Change in health
Change in insurability for life insurance
Relocation to another state
Acquisition of property in another state
Changes in tax, property or probate and trust law.