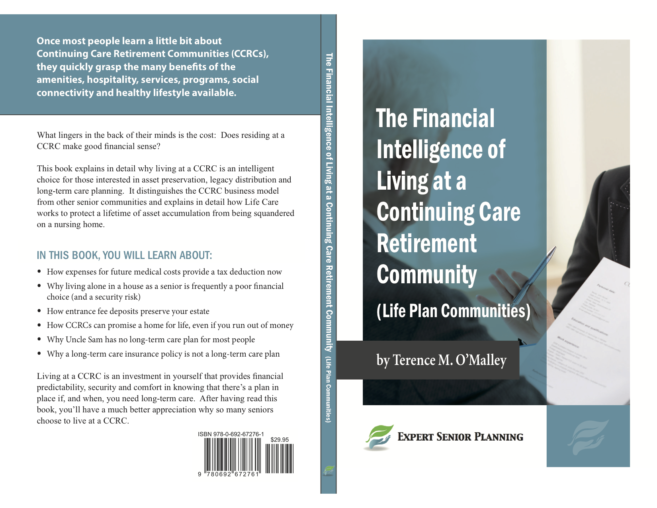 "The Financial Intelligence of Living at a Continuing Care Retirement Community (Life Plan Communities)"
by Terence M. O'Malley
Expert Senior Planning
About this book:
Purpose: To help advance the decision-making process that seniors (and those close to them) go through when considering whether to move into a continuing care retirement community (CCRC).
Thematically designed to offer insight into why planning for long-term care is not only a smart financial play, but also a fulfilling approach toward living life as a senior.
Main Point: To get you thinking about the (mostly financial) issues raised within the book. It also should get you to think about what you want in your senior years.
Learn About:
How Expenses for future medical costs provide a tax deduction now
Why living alone in a house as a senior is frequently a poor financial choice (and security risk)
How entrance fee deposits preserve your estate
How CCRCs can promise a home for life, even if you run out of money
Why Uncle Sam has no long-term care plan for most people
Why a long-term care insurance policy is not a long-term care plan
If you would like to order a book, please go to amazon.com to order.