Terence M. O'Malley – Principal Shareholder
Attorney in Kansas and Missouri
Over the course of 20 years, I have enjoyed working as counsel in many important contexts. I spent 12 years employed by two insurance enterprises (Liberty Mutual and Fidelity Security Life Insurance Company).  Before that I worked for two private law firms, clerked for a federal judge and interned at the prosecutor's office in Topeka.  And now, as principal of my own firm, I enjoy the privilege of a profession that gives me great opportunity to benefit others through effective representation.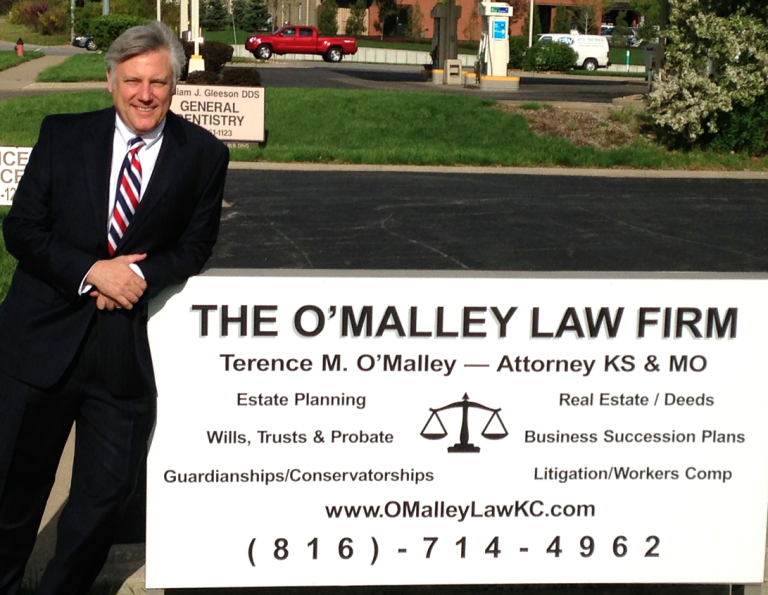 Below is my curriculum vitae seasoned with facets of my personal life that I hope you find relevant to your search for a good attorney.  I bring a strong litigation, insurance and retirement planning background to my practice, something I believe serves my clients very well.   In 2013, KC Magazine included me in its list of the Top 100 Most Influential People in Kansas City because of my writing and films about Kansas City history.
2015 – Principal Shareholder of The O'Malley Law Firm, specializing in estate planning, trust and probate administration and litigation services (see HOME:  Intelligent Estate Planning page for longer list of services).  Member:  NAELA (National Association of Elder Law Attorneys); Accredited Counsel by the U.S. Department of Veterans Affairs.
2013 to Present – Of Counsel to Gaughan & Connealy (Estate Planning Attorneys),  Gaughan & Connealy law firm provides estate planning counsel to clients throughout Kansas City and Topeka: Living Trusts, Wills (Simple and Complex), Powers of Attorney, Living Wills and Irrevocable Trusts.

2012 to Present – National Speaker, I am retained by continuing care retirement communities (CCRCs) around the country to speak to older Americans (and their families) about the financial principles of living at a continuing care retirement community.  For more information, please visit my website:  ExpertSeniorPlanning.com
In 2016 I published a book, "The Financial Intelligence of Living at a Continuing Care Retirement Community (Life Plan Communities)". This book is especially helpful for those considering a Continuing Care Retirement Community (CCRC) lifestyle. For more information and to buy the book, please follow the link Book Listing Ebay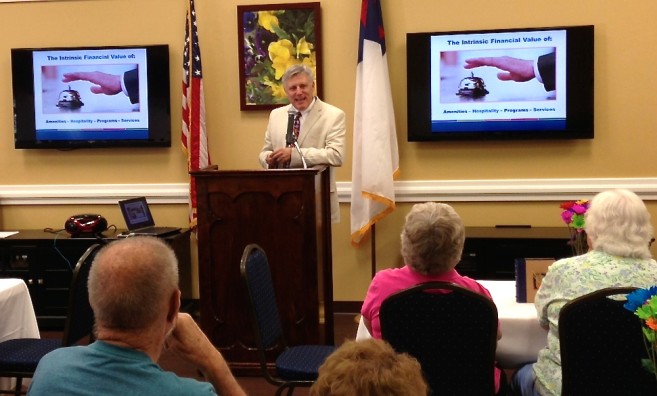 2005 to 2012 – Fidelity Security Life Insurance Company (FSL)/Forrest T. Jones & Co.(FTJ)/National Pension & Group Consultants (NPGC) – 3 Corporate Entities with common ownership, 3 concurrent positions – in Kansas City
Fidelity Security Life Insurance Company – Director of Asset Accumulation (FSL), Under license, I managed all marketing and product placement for this $40+ million strategic business unit, developing and distributing interest sensitive life and annuity insurance products at both the wholesale and retail levels.  I developed two unique kinds of interest-sensitive products:  A fixed annuity for 401(k) defined contribution plans; and a fixed annuity with a five-year maturity date for rolling out of defined contribution plans to an IRA.
Director of Financial Products and Plan Compliance (FTJ), FTJ is a third-party administrator that provides retirement plan administration and compliance for 185 school districts in Missouri. I conducted operations for these multi-vendor retirement plans, which included plan-level record-keeping and reporting.  I worked closely with outside counsel in writing new 403(b) and 457 plan designs, and then oversaw their implementation and regulatory compliance.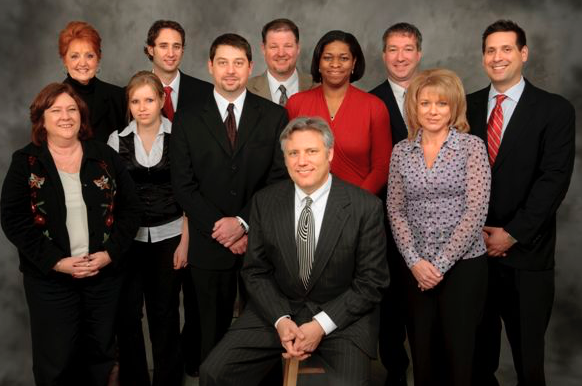 Supervising Principal (NPGC), NPGC is a broker dealer/investment advisory firm that distributes retirement securities through employer groups. I directly supervised a staff of captive investment advisors who sold both mutual funds and annuities to school district employees throughout Missouri. I operated under licenses of FINRA (the Financial Industry Regulatory Authority):
*Series 6 (Mutual Funds, Variable Annuities, Insurance Premiums)
*Series 63 (Securities Solicitation)
*Series 65 (Investment Advisor Representative)
*Series 26 (Supervising Principal)
Senior Counsel at Fidelity Security Life Insurance – 2005-2007. I supervised outside counsel in litigation relating to numerous insurance products (life, health, excess loss, reinsurance, gap products, annuities, subrogation); provided legal opinions on coverage, negotiated and drafted insurance contracts, provided counsel and assistance to Claims, Human Resources, IT, Corporate Communications and general company operations.
Litigation Counsel – Liberty Mutual/Wausau Insurance Companies – February 2000 to April 2005, I was an in-house litigator defending business-market insureds against tortious claims including personal injury, premises and professional liability, wrongful death and workers compensation. In 2005, I obtained a complete defense verdict in a multimillion dollar trucking lawsuit, for which I received the Liberty Mutual "Gold Award" for outstanding litigation skills.
Litigation Associate – Niewald, Waldeck & Brown – May 1998 to January 2000, Insurance defense, professional and premises liability, vehicular negligence,employment discrimination, FELA, construction litigation (mechanic's liens), contractor actions, fraud claims, insurance liquidation, class action, aviation, defamation, municipal practice and administrative law.
Litigation Associate – Cohen, McNeile, Pappas & Shuttleworth – August 1996 to May 1998, Insurance subrogation claims, commercial transactions, creditors' rights, personal injury, bankruptcy and domestic areas of law.  I litigated hundreds of Associate Circuit and Limited Action cases in Missouri and Kansas.
Law Clerk to Hon. Dale E. Saffels, United States District Court Judge – District of Kansas – 1996, Extensive legal research and analysis, drafting memoranda, orders and jury instructions on litigation ranging from torts to criminal law.  Specific litigation included misappropriation of trade secrets, intentional infliction of emotional distress, Title VII actions and products liability.
Shawnee County Prosecutor's Office – May 1994 to May 1995. Prosecuted and tried numerous criminal misdemeanor cases while a law student at Washburn University
School of Law.
TEACHING
Adjunct Professor of Law – Washburn University School of Law: Mass Media Law (1997, 1998, 1999, 2001, 2003) Teacher of classes in civil liability of media for defamation, public disclosure of private facts, false light, appropriation, intrusion and trespass, emotional distress, physical and economic harm and copyright violations.
Adjunct Faculty – Penn Valley Community College:Introduction to Paralegalism; Family law; Media Law; and Wills & Estates – 2000 to 2007 –  The curriculum was both a certificate and associates degree program for persons to become certified paralegals.
EDUCATION
Juris Doctorate – Washburn University School of Law , 1995 (Dean's Honors)
Master of Science – Radio-TV-Film – University of Kansas, 1984 (Student Emmy)
Bachelor of Arts – English – Loyola University, New Orleans, 1980
Loyola University Rome Center of Liberal Arts (1977-1978)
Rockhurst High School – Kansas City – 1976
PROFESSIONAL EXPERIENCE PRIOR TO LAW SCHOOL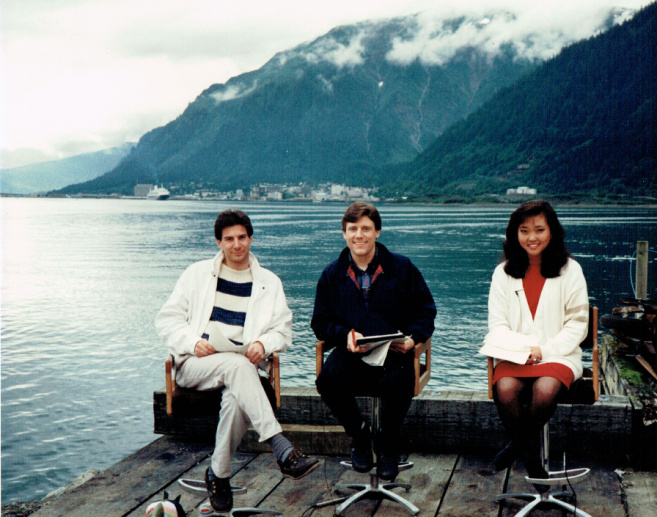 Press Secretary to the Alaska House of Representatives (January 1990- August 1992);
Deputy Press Secretary to the Governor of Alaska (November 1988- January 1990);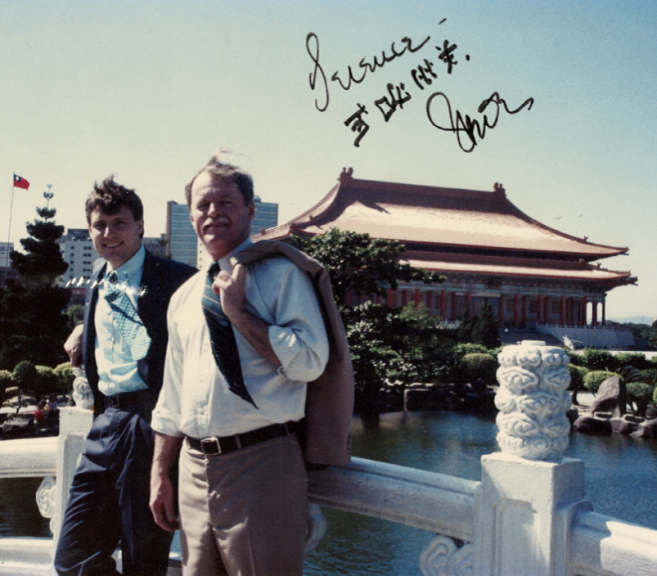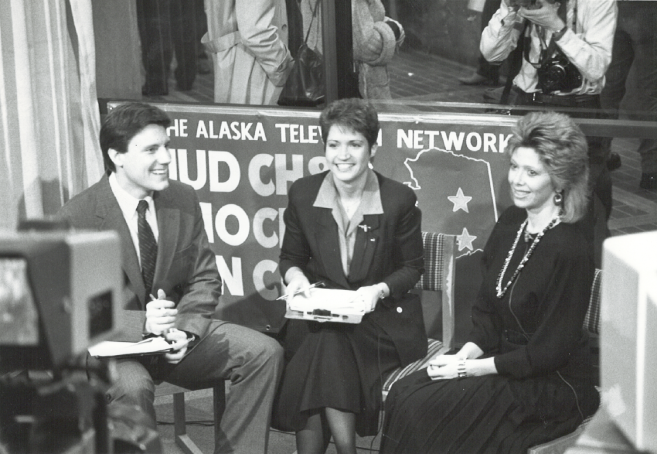 News Director and Southeast Bureau Chief for the Alaska Television Network;
Television News Anchor and Reporter in Juneau, Alaska.  Awarded the State contract for broadcast coverage of the Legislature.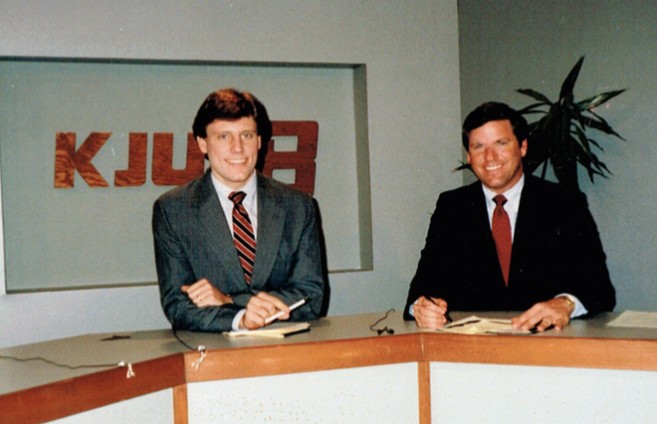 KANSAS CITY AUTHOR AND DOCUMENTARY FILM DIRECTOR
Nelly Don: A Stitch in Time (film and book) www.nellydon.com – 2006
Shooting Back in Time: Kansas City Union Station Massacre (film) – 2008
Black Hand Strawman: The History of Organized Crime in Kansas City
(film and book ) 2009 www.blackhandstrawman.com
Tom & Harry: The Boss and the President (film) 2012
www.tomandharrydocumentary.com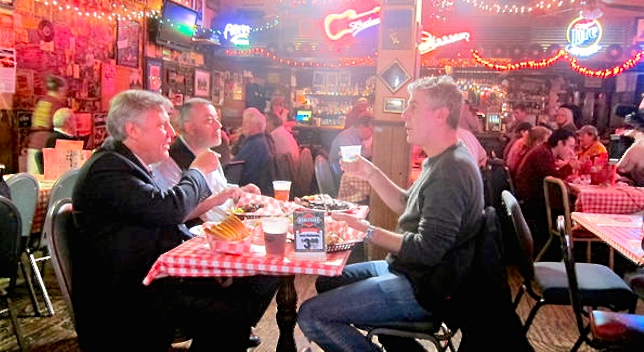 MUSICIAN
I am a blues/boogie-woogie/stride/rock/pop piano player. I play Friday evenings at Conroy's Pub in Overland Park from 5:45 to 7:15.  See you there!